Top 4 Reasons You Should Choose Mountain View Apartments at RainDance
When you're looking for a new apartment in Northern Colorado, there can be a lot of options from which to choose. At Mountain View Apartments at RainDance, we love helping people find the perfect apartment, whether it's the first apartment they've rented, or they've just moved to the Windsor area. We offer outstanding floor plans for every budget, and we know you'll love our amazing amenities. Keep reading to learn more, and please contact us if you have any questions!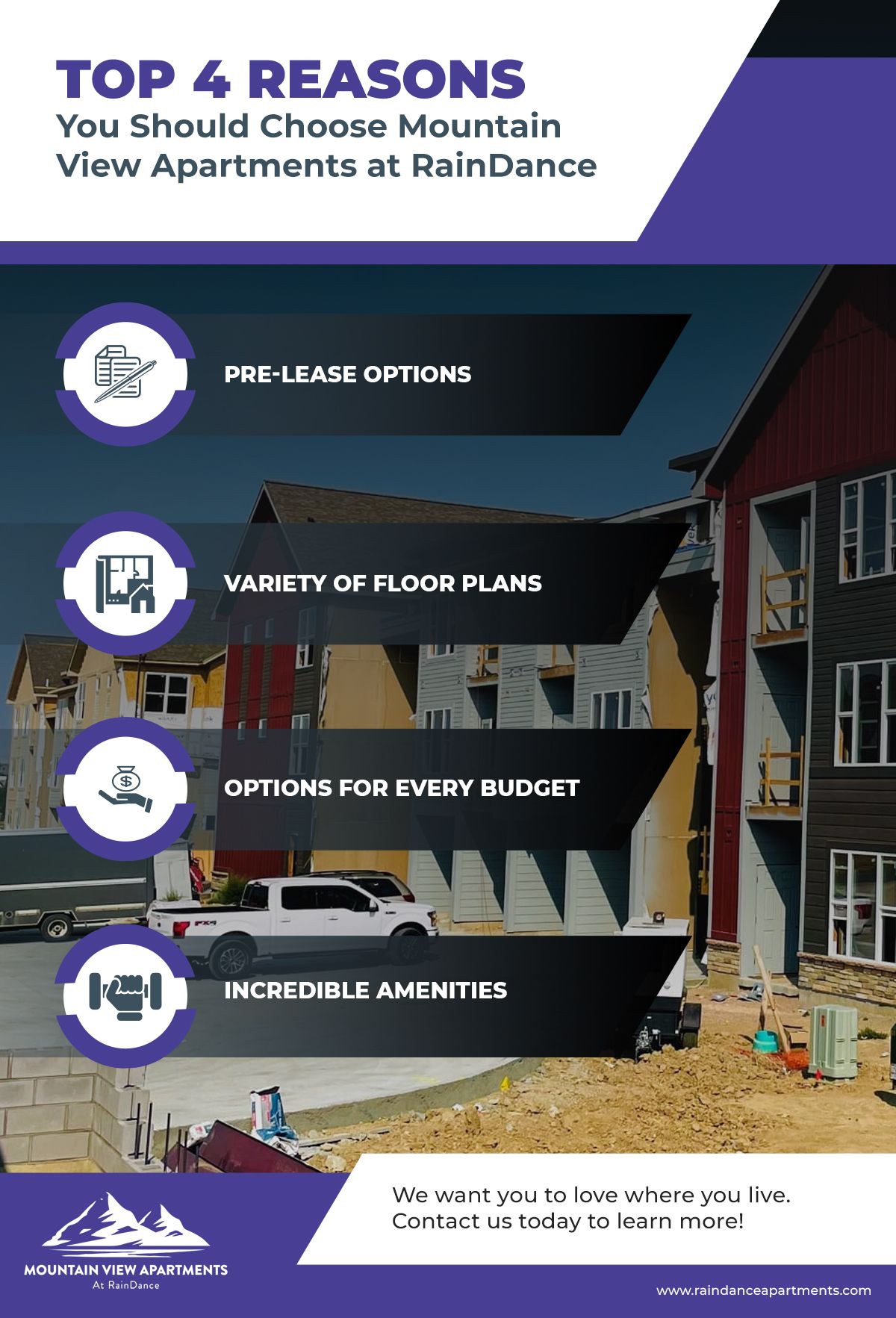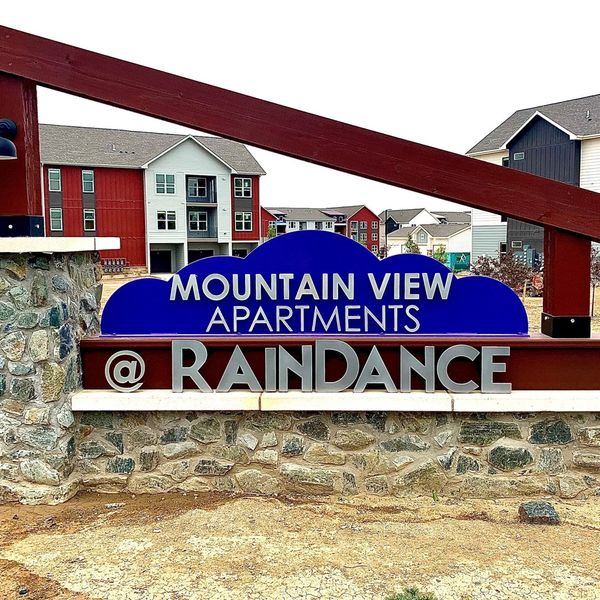 You Can Pre-Lease Today!
It can be very time consuming to hunt for a new apartment. Competition can be fierce, and you may not have the time or resources to look for an apartment every day of the week. At Mountain View, you can pre-lease a new apartment and secure your rental!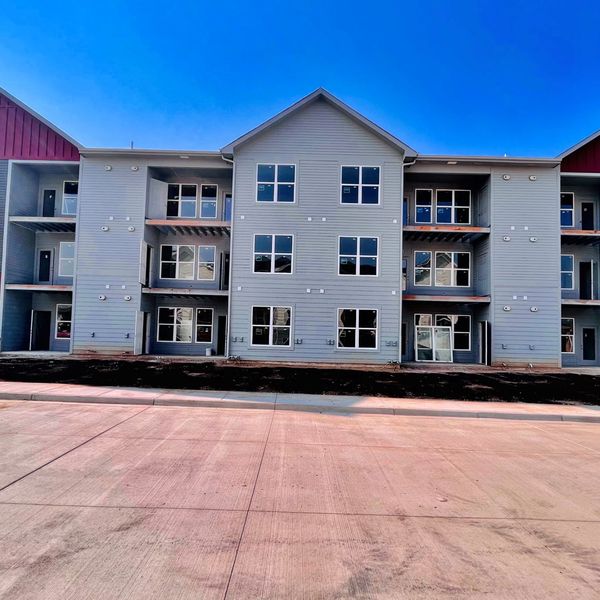 A Variety of Floor Plans
We know that every person and every family has different needs when it comes to their living arrangement. We offer a variety of floor plans that can suit any individual, couple, or family. With one-, two-, and three-bedroom apartments, we make it easy for you to choose the floor plan that meets your needs.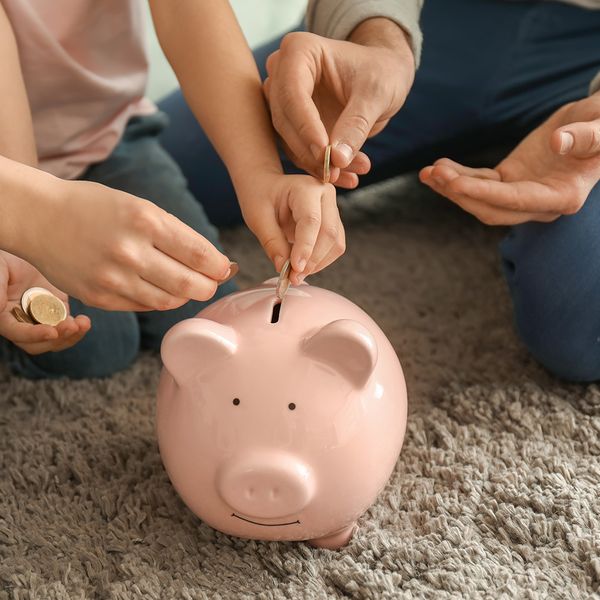 Options for Every Budget
No one should have to worry about rental costs, and we understand that it can be stressful to find an apartment you can afford. We have options for every budget, so whether you're just starting your first job, or you're having to downsize and rethink your living expenses, we can help you find an apartment that won't break the bank.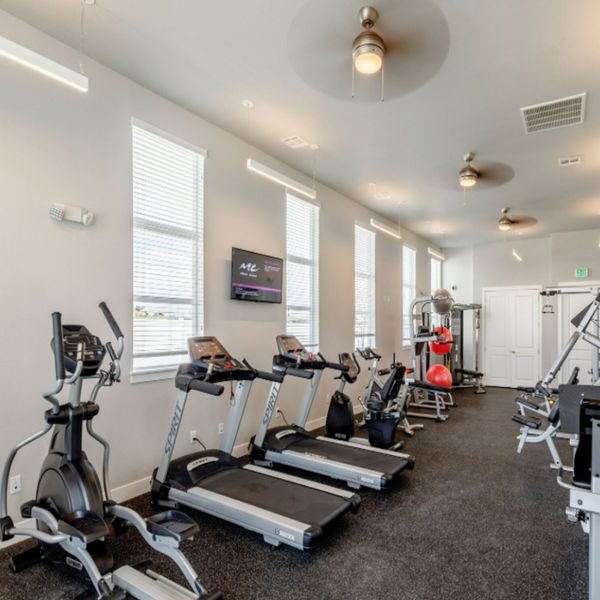 We Offer Incredible Amenities
Along with our amazing floor plans, Mountain View also offers incredible amenities that can make your time here memorable. Our clubhouse has a gym and a movie theater, and there's a workout playground for adults and a pool for all ages. We have an on-site Frisbee golf course, so you can get outside and enjoy the Colorado sunshine whenever you want!
If you're searching for a new apartment in Northern Colorado, we hope you'll visit us today. We can show you which units are available and answer any questions you may have about renting, our amenities, or what it's like to live in Windsor. We look forward to seeing you soon!